A Guide to Inbound Marketing Pricing
By Natalie Howells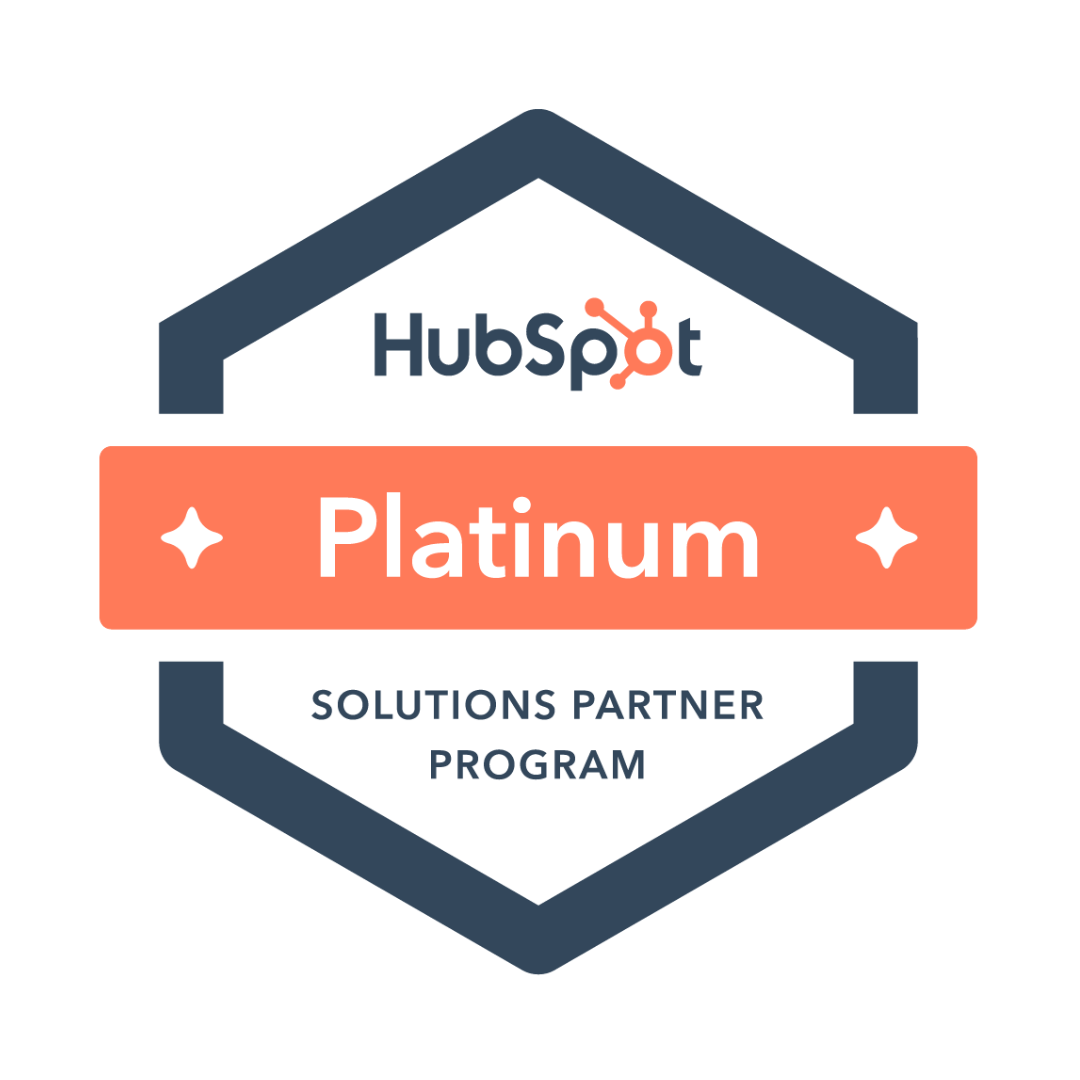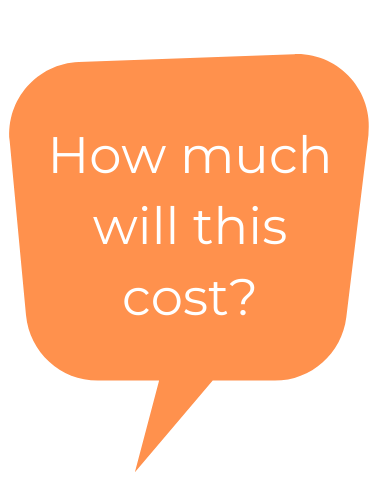 It's a fair question - if you're investing in Digital Marketing, you want to know how much that investment will be. And the last thing we want to do is say "how long is a piece of string" in return.
Think of it this way - if you buy a new car, you might pay £15,000 for the off-the-shelf model, but when you start adding alloy wheels, different paint colours, reversing cameras, and all the other add-ons, you might end up spending £28,000.
At SpiderDigital we have a few fixed-price offerings - our HubSpot Onboarding services, our one-off HubBytes tasks, and our Portal Audits, for example. But, for the most part, our monthly retainer services are created for you personally. As we have bespoke campaigns for every client, we need some information before we can work out what will give you the best return.
There are two ways to offer inbound services, generally. Bespoke campaigns and fixed price packages, and they each have different benefits and drawbacks.
Some benefits of fixed packages include
Price is often advertised before you even enquire

You'll know exactly what you're getting
However, the biggest drawback is that they're inflexible - you might be paying for elements you don't actually need (or want).
With bespoke packages, you only pay for the things that are designed to help your business grow. The drawback is you have to engage a little more before you find out the price (though, of course, you're not obligated to continue the conversation if the price isn't right for you).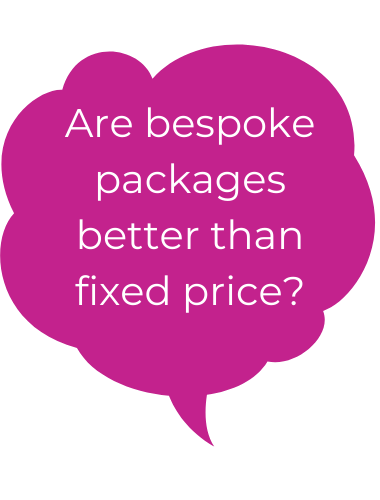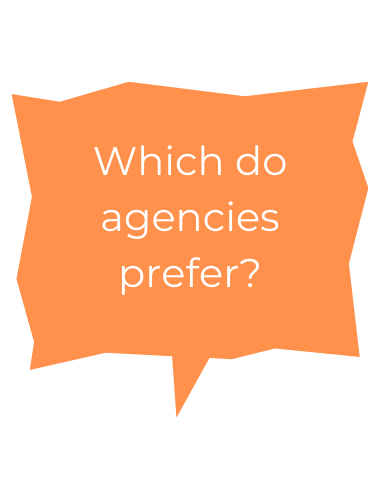 From the agency perspective, fixed packages can often be easier to manage - you know how many packages you have, which clients fit into each, and therefore at-a-glance know how long and which activities you need to do.
Bespoke packages take a little more management - every client has a different number of hours, a different range of activities with a different balance... and we flex those activities based on the data and trends we're seeing. Oh, and it takes while to work out the best combination before we even start. So, it's a little more complicated. But read on, because there's a reason we think it's worth it.
The first part of creating a bespoke campaign retainer is to ask questions about things like your goals, conversion rates and your average customer value.
Why? Well, when we build a bespoke package to present to you, we want to be sure it will actually deliver the results you're looking for.
Understanding how your numbers stack up means we can identify whether the activity is actually worth it to you. If your revenue target is £100,000, we'd know that we'd need to deliver 200 leads in the first instance, or 5,000 in the second, to meet that target.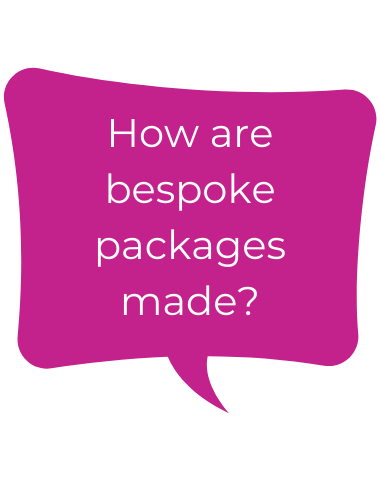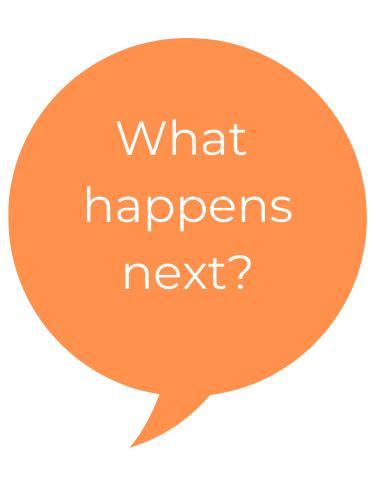 That's when we do a lot of number crunching and research to identify whether or not we can deliver that many leads in the first place, and if we can, what activities would be required to achieve it.
We check things like the size of the addressable market, the channels that market uses, the scope for all the different marketing channels based on volumes and opportunities, and a whole lot of other things.
And then we work out what's the best approach to deliver you a return on your investment. Ultimately, a complete inbound marketing strategy is not for everyone - some industries, products, or services require a different approach.
With all that analysis, the answer to this is a resounding no. We don't end up building the same packages for everyone. Often, they'll have a lot of the same elements, though generally in different configurations or with different timescales or budgets applied to each.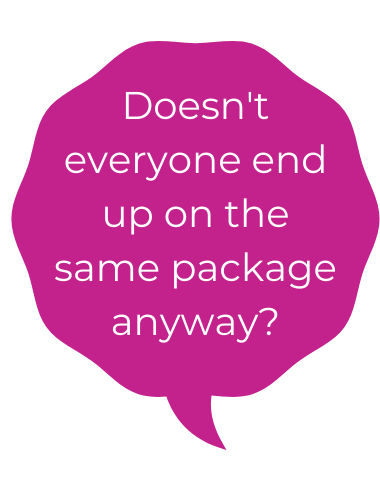 Bespoke Packages let us find the right approach for your business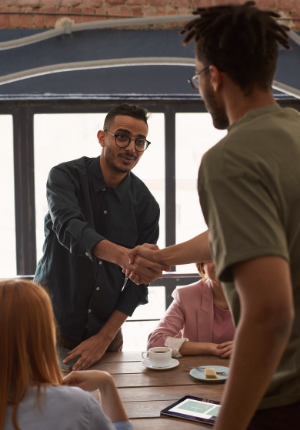 In some cases, our data shows us that a different approach than the one we expected is required. In fact, we recently signed a new client that came to us for a digital marketing quote. When we ran the numbers, we realised that Google Ads would be the most effective method of generating leads (and a return) at this stage.
If we'd had fixed packages at a fixed cost, this client could have been paying for SEO, content, social, email marketing, and more. We'd earn more money, but it wouldn't be to the benefit of our client, nor would it deliver such a good ROI, because they'd be paying for activities that weren't doing very much. And both of those outcomes go against our values.
The key thing here, though, is that we couldn't have known that without asking a lot of questions and doing the research. We could have given a standard price, but it would have been the wrong outcome.
And that's why we can't answer a generic "how much does it cost?" question without asking a whole lot of extra questions before we answer.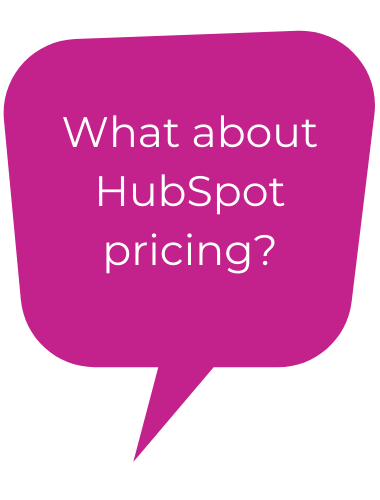 As you may be aware, we're a HubSpot Partner, which means our clients use HubSpot. So, surely we can tell you how much that will cost?
Even that's not quite so simple. We don't insist everyone has the most expensive subscription - it's all based on, you guessed it, the data and analysis we do as part of putting your package together. That's why we put together our "how much does HubSpot cost" blog post, to help make sense of it all.
What level of HubSpot you need will be affected by the activities that will make you the best return. So, we have clients using just HubSpot Marketing Starter, as well as client using the full Enterprise Suite. It all comes down to what works best for you.
What affects the price of inbound?
Because pricing can range from £750 for pure PPC, to £2,500-5,000 for an inbound marketing retainer, it helps to know what will affect the price - driving it up or down.
Let's start with the premise that time is money. Therefore, the more time you need from your provider, the higher the cost. But it's, as always, there are various factors that go into that... Using more channels
Each additional channel will require its own strategy and time allocation.
Specialist Areas
Elements such as video, graphic design, or branding support will increase the cost of your retainer
High Ad Budgets
Higher click budgets generally mean more management time spent optimising that budget.
More Segmentation
Personalising content to different segments requires time and strategy.
In-House Resource
The more you do internally, the less time you need from your provider. Great if you're looking mostly for strategy and guidance.
Clear Brand Guidelines
This will reduce the time taken to implement things like personas and tone of voice guides at the start of your engagement.
Producing First Drafts yourself
Hand it over to your inbound marketing agency to review, refine, and optimise rather than to write from scratch.
A Great Website
If your site already has clear conversion paths and a great conversion rate, the focus can be on lead generation and nurturing.
Do you have more questions?
We'd love to answer them!
Frequently Asked Questions
Is inbound right for my business?
Considering the countless hours, we spend on our screens; all businesses could benefit from inbound digital marketing.
It allows your contacts to find you, and for you to provide value to them, on their terms showing them what they're looking for.
What if it doesn't work for me?
We only take on businesses that we know we can help. This means that if we do work together, we're confident you'll start seeing the results you're after. Feel free to book a chat with Lee to learn more about how we can help you.
I only need a simple CRM. What if I don't want to pay for the other tools?
If you 're not ready to pay for premium features, the free version of the HubSpot CRM might be right for you. As your marketing needs develop, you can choose to purchase add-ons to your service as you see fit.
As HubSpot's CRM platform is available in various editions and edition mixes, so you can choose the one that's right for your needs. HubSpot's CRM platform is available to you individually, or bundled at a discounted rate.
HubSpot's CRM platform includes five main components: Marketing Hub, Sales Hub, Service Hub, CMS Hub, and Operations Hub.
How quickly can I expect to see results?
Inbound marketing is a gradual process, but once you start generating results, you can quickly see them snowball.
Implementing it is a long-term strategy, and the more efforts you put in to your marketing, the better the results you can expect to see.
It usually takes several months for companies to see a return on their inbound marketing investment; however, this time frame is not a guarantee for all companies.
If you're not seeing the results you expected, be patient! A little inbound can go a long way in the long run.
Free Marketing Consultation
Tips, hints, or advice from an expert to accelerate your marketing - no fee, no obligation.