About Us
Learn more about SpiderDigital and meet our fantastic team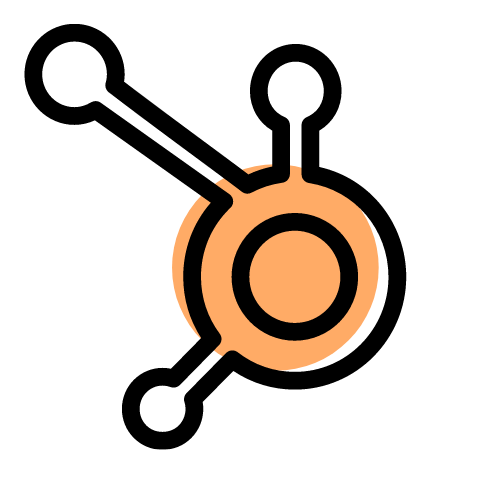 SpiderDigital is a SpiderGroup company - we work closely with the rest of the Group, but we moved out and got our own place so we can better showcase the work we do.
We're a Platinum HubSpot Partner Agency, a proud member of the Bristol Business scene, and a team of talented individuals that's greater than the sum of its parts.
We work with ambitious businesses that're looking for data-driven, strategic inbound marketing - we're all about the numbers and the bottom line, after all.
Inspired. Connected. Empowered.
This mantra is the key to everything SpiderDigital.
It's how we want each one of our clients to feel while working with us, and forms the backbone of our company values.
What does it mean to you?
James started SpiderGroup over 18 years ago and has been building our services and skills ever since.
Natalie Howells
Group Head of Marketing
Natalie runs the marketing function for the Group, heads up the Digital team, and leads on strategy.
Becky Bishop
Digital Account Manager
Becky's a HubSpot guru and logistics expert. She's also the main point of contact between the team and our clients, keeping everyone on the same page at all times.
Claudia Heanley
Digital Marketing - Content
Claudia's our content lead, focusing on building strategic, brand-led copy and content for clients.
Hazel Jeffs
Digital Marketing - Apprentice
Hazel's a quick learner - she's already taking the lead on content production and our own marketing.
Vicki's the one with the knowledge - she keeps everything running across the Group.
Lee O'Dwyer
Group Head of Sales
If you give us a ring, Lee's will likely be the first voice you'll hear. He knows SpiderDigital top to bottom and will soon get you in the know too.
Alejandro Mateu
Digital Marketing - PPC
Alejandro is our paid search expert - he's behind the massive gains we've achieved in client PPC campaigns.
Tuvana Cüre
Digital Marketing - SEO
Tuvana lives and breathes SEO, from the technical side to on-page and content-driven.
Eva Goodinson
Digital Marketing - Apprentice
With a background in graphics, Eva is working on visual content for us and clients as part of her course.
Proactive
We're consistent and provide customer-focused exceptional service.
Accountable
We take responsibility and fulfil our promises.
Innovative
We embrace change and are constantly seeking new opportunities.
Honest
We're consistent and provide customer-focused exceptional service
Nurturing
We invest in our people and build strong teams.
Inclusive
We encourage others and welcome feedback from all.
Having SpiderGroup in our corner is amazing... The results have been better than we could ever have expected!
Noel, Creative Director
NOCO Hair