What is inbound marketing?
Inbound marketing is a marketing strategy that involves attracting your customer by creating valuable content and experiences, tailored to them.
The main difference between inbound marketing and outbound marketing is that, where outbound marketing interrupts your audience, inbound provides content they want, when they want, to help your audience solve problems and help you build relationships with them. 
Your goal with inbound is to form meaningful and lasting relationships with your prospects, consumers, and customers.
The three stages of inbound can be described as: attract, engage and delight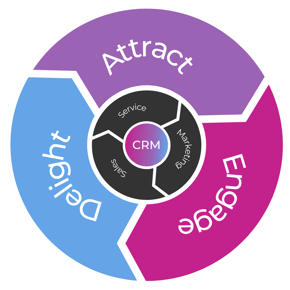 When you're in the attract stage, you're using activities like blogging, content, video and social to find people who are most likely to become leads and attract them to your website. This is all about the right content at the right time. 
Once you've attracted your customers and they've become leads, we move to the engage phase. The engage stage is all about nurturing your leads through conversation channels and finding out more about them so you can better target them in the delight stage.
The delight stage is all about delivering the right information to the right person, each time. By using highly personalised journeys to provide them with information that really provides them with value - check out how we combined personalisation and automations to see impressive results with one of our clients.


What are the disadvantages of inbound? 
1. It takes time
Inbound marketing is definitely a long game. To succeed at inbound you need to be consistent with your efforts. It's quite likely that it will take you between 6-9 months before you really start to see a significant return on investment. We have to note that this is not a hard and fast rule either. Not every company is guaranteed to achieve results within this time frame, and equally some companies will see the results long before this time passes. Let's compare inbound marketing to a marathon, where traditional marketing is a sprint.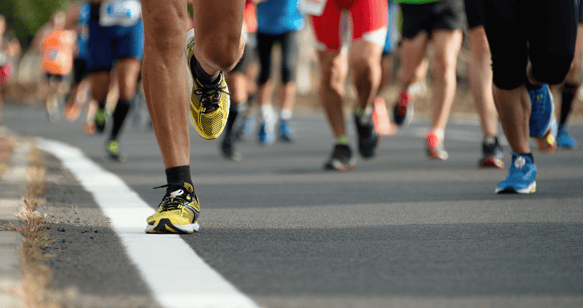 It's about building up momentum, and once you get it, it continues to keep going. So, if you're looking to instantly see ROI, you could get frustrated by inbound. However, it really is worth dedicating the time to (in our opinion!).
2. It can be difficult to measure ROI without the right systems
The exact nature of inbound marketing is the reason measuring ROI needs more finesse than some other strategies. For example, with PPC you see how much money you put in, and how many leads that you got out – simple.
With inbound, you're creating awesome content, but that awesome content doesn't instantly get you leads. It takes time, and it can sometimes take a while for that content to start generating leads. It might also take multiple pieces of content to convert a visitor into a lead. Then you add in things like email marketing and social media, and it's even harder to track your ROI if you're using multiple systems.
If you want to properly track ROI from inbound, you need an integrated platform (like HubSpot, for example) that will allow you to see all of the marketing touches a lead experiences. Attribution reporting takes this a step further and attributes a proportion of revenue to each marketing touchpoint, but you definitely need an integrated platform for that.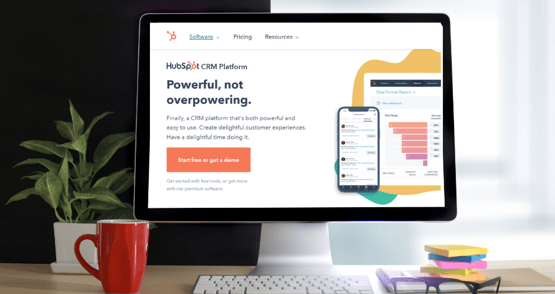 Of course, any kind of digital marketing is easier to measure than traditional marketing, so it's all relative, anyway!

3. It requires diverse and strong core talents
With PPC and paid ads you can direct anyone who clicks on those ads to a landing page, from which they convert. This means you don't necessarily need a watertight website. With inbound, you start with your website. It's your hub for everything - and having a weak website can crack the foundations of your inbound marketing strategy.
You'll also need someone who knows their stuff when it comes to SEO and SEM - your site will need to utilise best practice when it comes to key words and links. It's worth remembering that Google's algorithm updates can change SEO best practice, so you'll need to stay in the loop to stay at the top. 
It's important that you either have someone that's familiar with web design, or you get a little outside help - user experience is becoming more and more important in the ranking of websites, with users spending less and less time on websites when they can't navigate to where they want to be. You'll also want to make sure your CTAs are strong (check out our guide) and your site has strong social proof. 
Content is king. This couldn't ring any truer for inbound marketing. Inbound marketing is all about content - so you absolutely need to have a content wizard to head up your inbound marketing efforts.
4. The competition
Inbound has become much more popular over the last few years – and that's great! Ultimately, it will mean more and more useful content is created for consumers and we'll all be a little less battered by intrusive marketing strategies.
However, it also means that inbound strategies are more competitive than they were previously. If you were a legal firm making informative yet accessible blog and video posts several years ago, you would benefit just through standing out. Now, doing this is almost the norm, so the content has to be particularly targeted or high quality in order not to be lost in the crowd.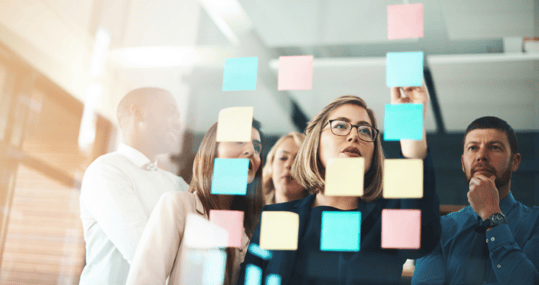 Of course, the reason that competition has increased within inbound is because it's an effective lead generation tool. Any effective approach will start to see more and more companies joining in, so don't let this put you off too much. Better to be in a competitive but effective environment than be the only business doing something ineffective.
5. It's not effective for every buyer's journey
Inbound works best for products or services that consumers will spend some time researching before making a purchase. This might be because the product comes with a high enough commitment or price tag to feel like a risk, or because choosing the best product for the job requires some professional or technical knowledge.
This isn't a disadvantage in itself, but it does mean that inbound will work better for some businesses more than others. With this in mind, it's wise to figure out which category your company is in before you change your entire marketing strategy.
That's not to say using inbound strategies is off the table entirely if you're selling simple, lower priced products. Creating content can still be an effective way to build your brand and strengthen your relationship with buyers, so they are more likely to make repeat purchases. This should just be supplemented by other marketing tactics, like PPC, that appeal to faster purchase decisions.
SO inbound…
Oh yeah, this article is a little shorter than some of our others. That's because, really, inbound marketing doesn't have any absolute disadvantages per se. It's more that it has individual characteristics you need to work with. You can check out our other blog on the advantages of inbound marketing (it's much longer too!) Or get in touch with us today to find out how inbound marketing can benefit your business!